November was soggy and wet and December started pretty cold. So nice weather to do some other pleasant things than gardening.
Creating almost a new website
In the last few months, I worked from time to time on a huge update of the Viller the Garden website. But due to this awful weather, I could spend some more time to finally accomplish the job. In the end, it turned out that I have been creating an almost completely new website.
At the end of this summer, I started already with building the animation on the Home page. By doing so I could with a simple transition depict the slogan The past is never Behind. This short animation captures exactly the essence of our garden concept.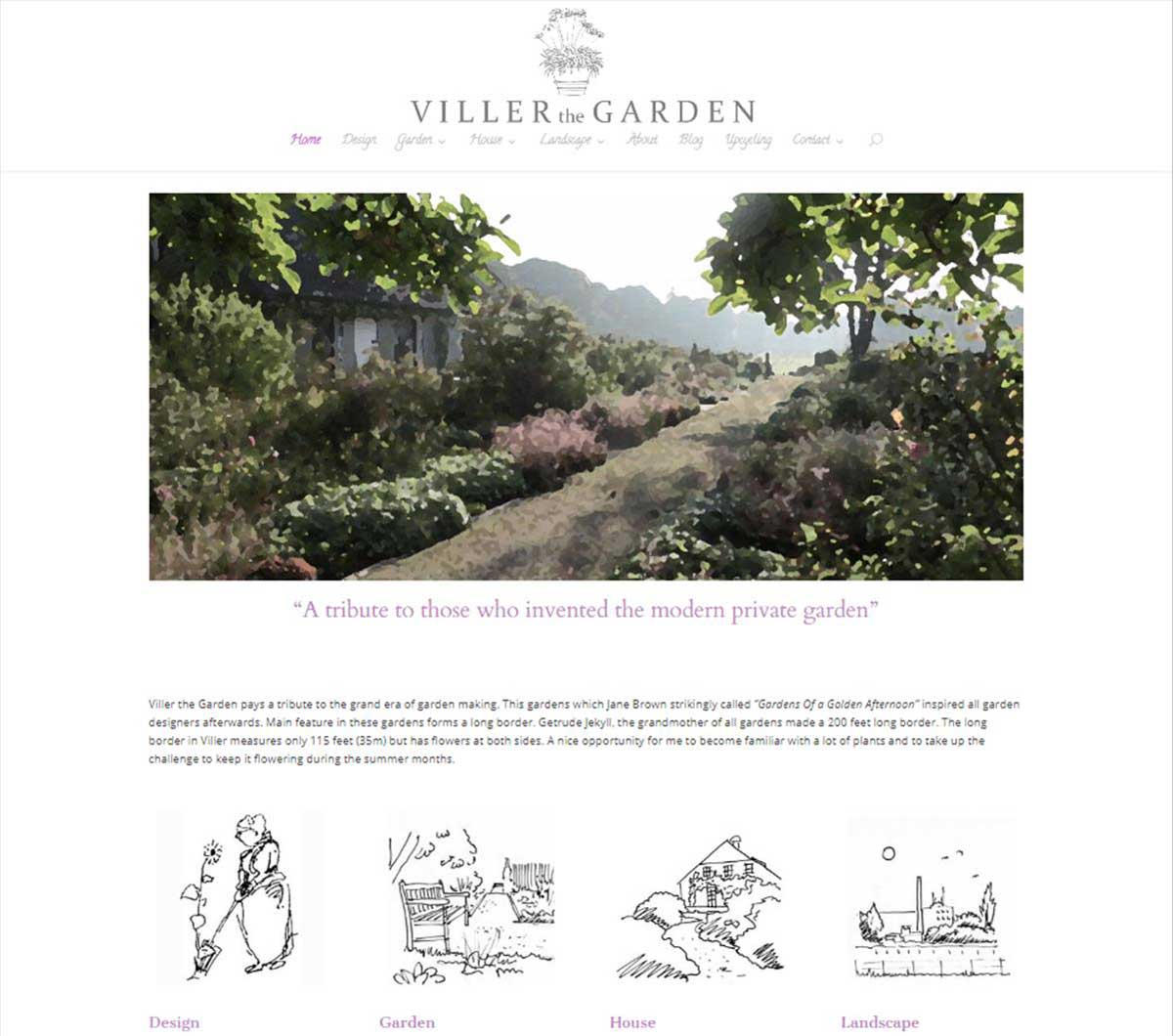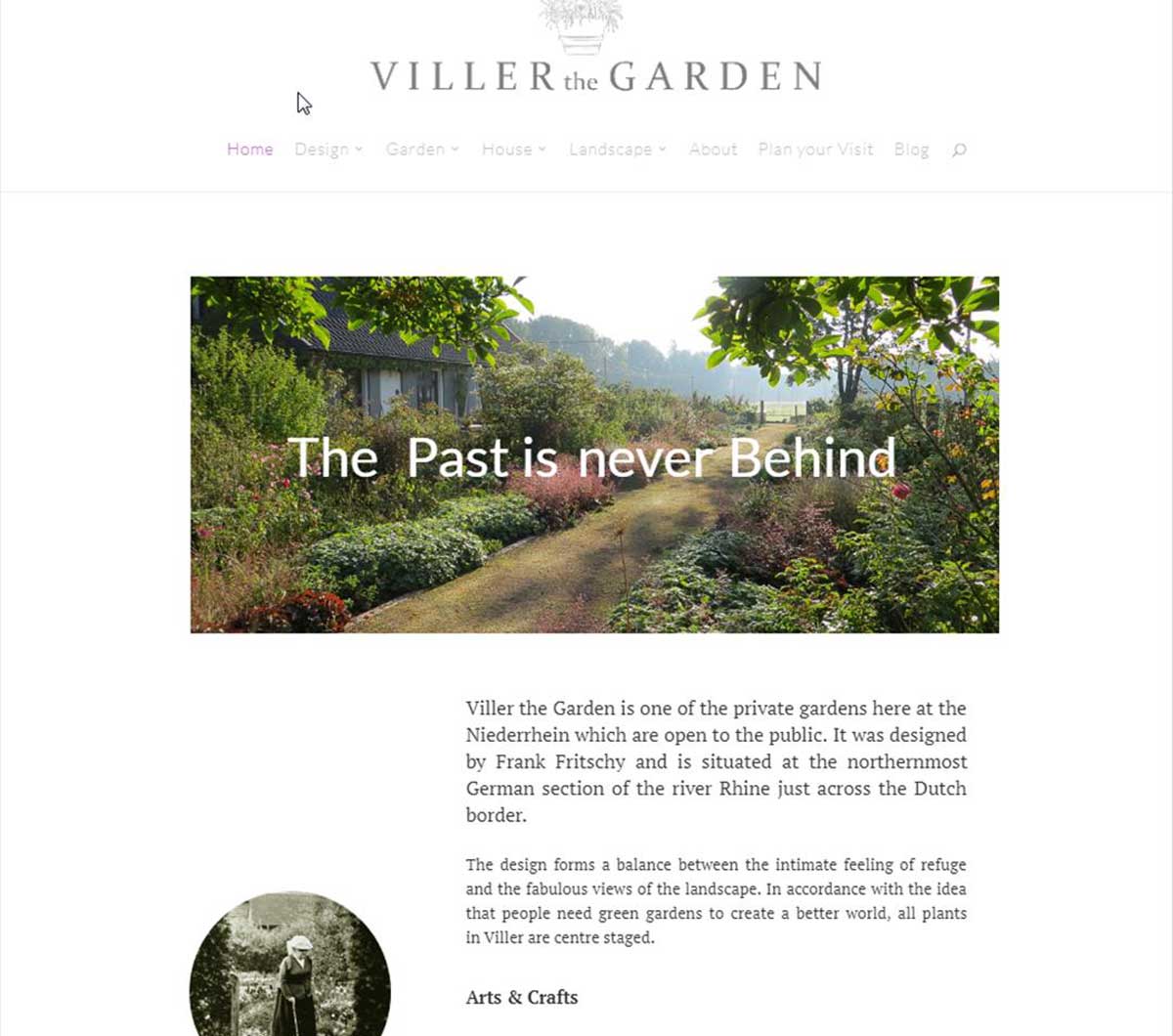 Our slogan 'The past is never Behind' is now incorporated in an animation on the completely new styled home page
To improve the readability I choose a bigger serif font and placed some subtitles at the start of a paragraph. In addition, I changed the whole layout into a more glossy magazine look. Especially on my blog, I tried to make things more readable by carefully placing photos and adding a quote.
I added new blogs and edited the old ones. Furthermore, it is now not only possible to see the date on which the blog is created, but also the moment that it was edited and updated.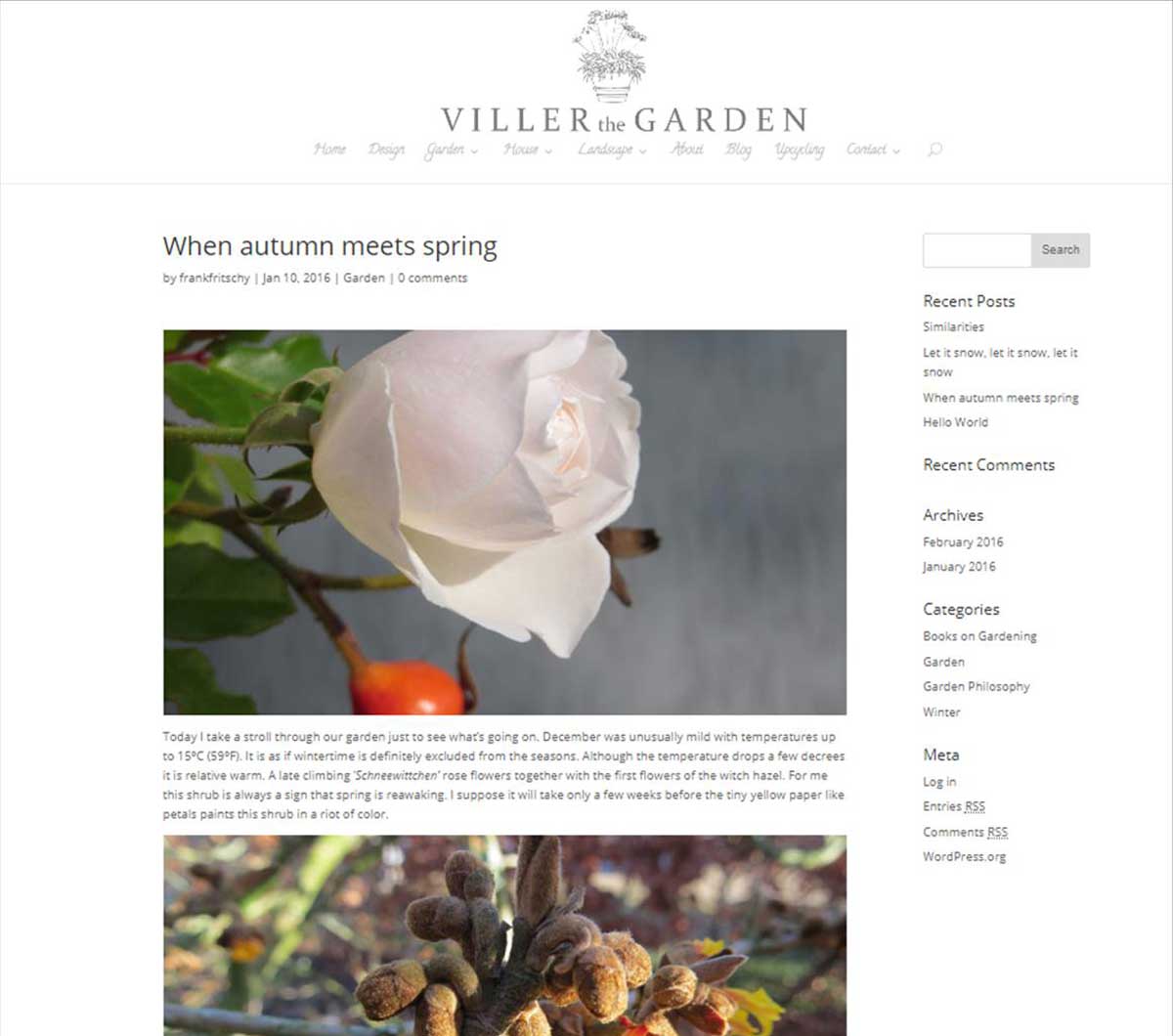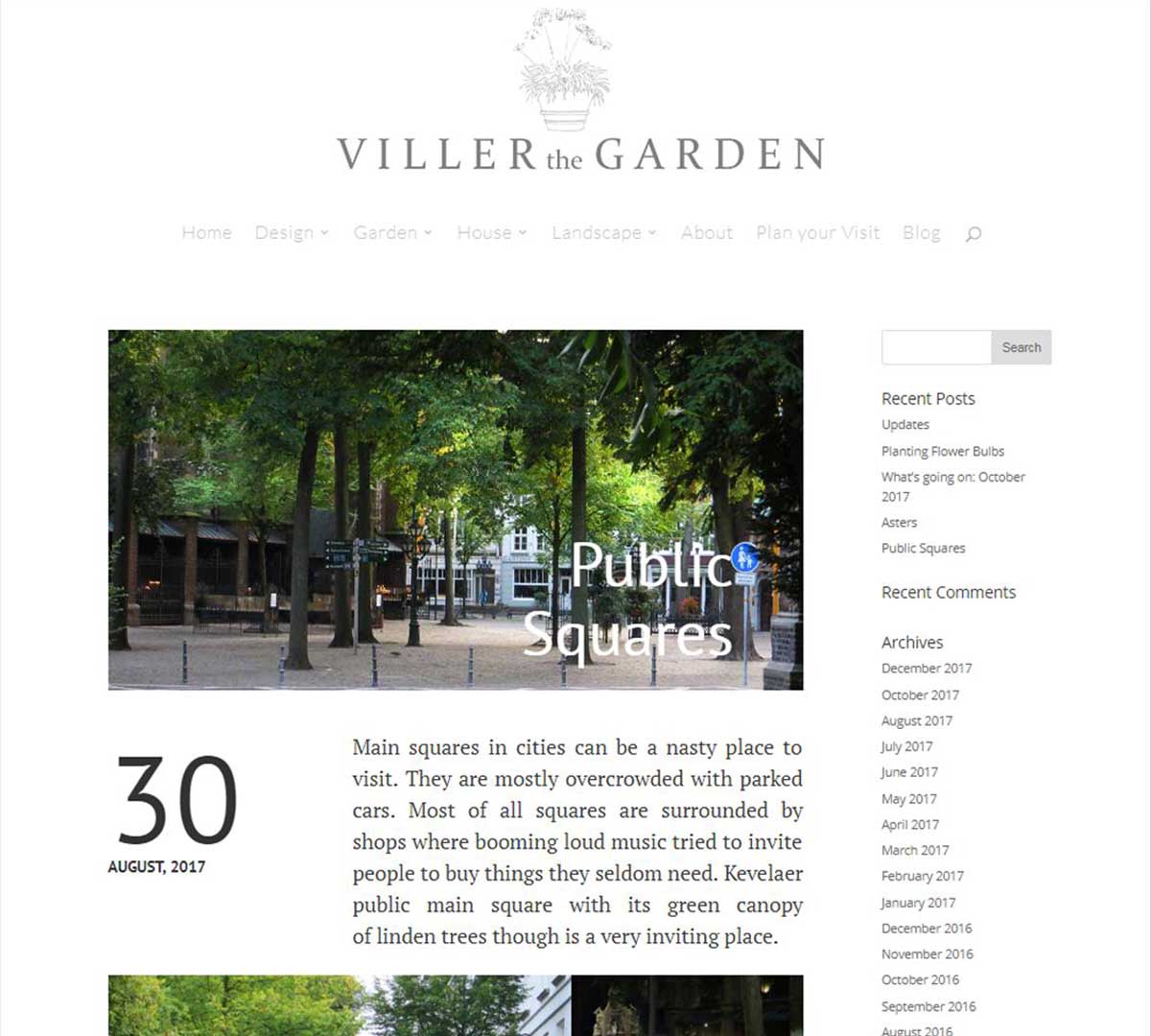 New blog posts are added and the layout has a more glossy magazine look
I inserted links to other websites mostly to sites with topics on gardening or music.  When I reviewed books, garden tools, DVDs or other stuff I made a direct link in order to see further details and to have the possibility to buy them.
To compare the old website with the new one, I included in this article for you some 'before-and-after'  images to see the difference. For Doro and me a permanent reminder of our first garden website and how it all started a few years ago to inform the world about our project.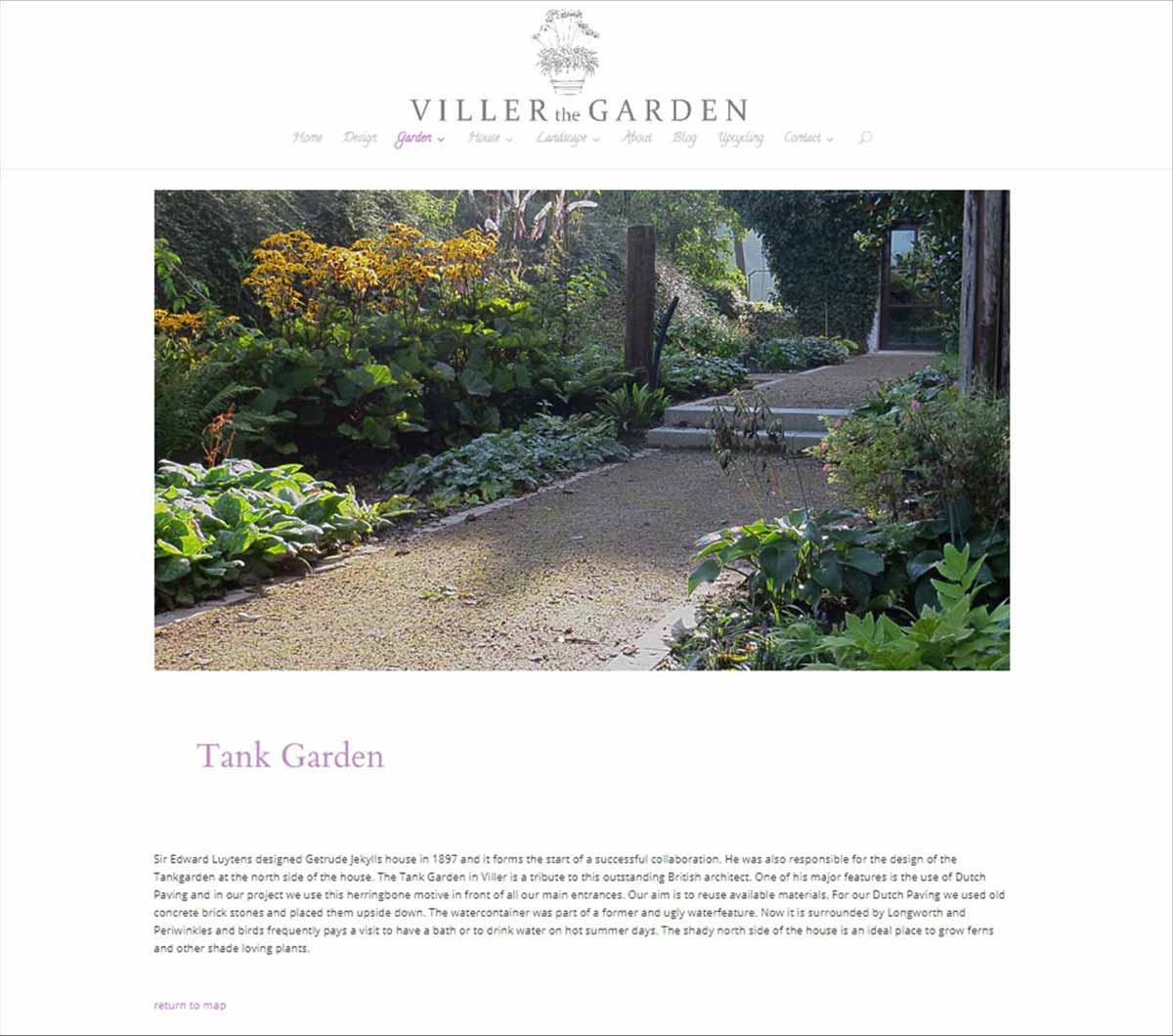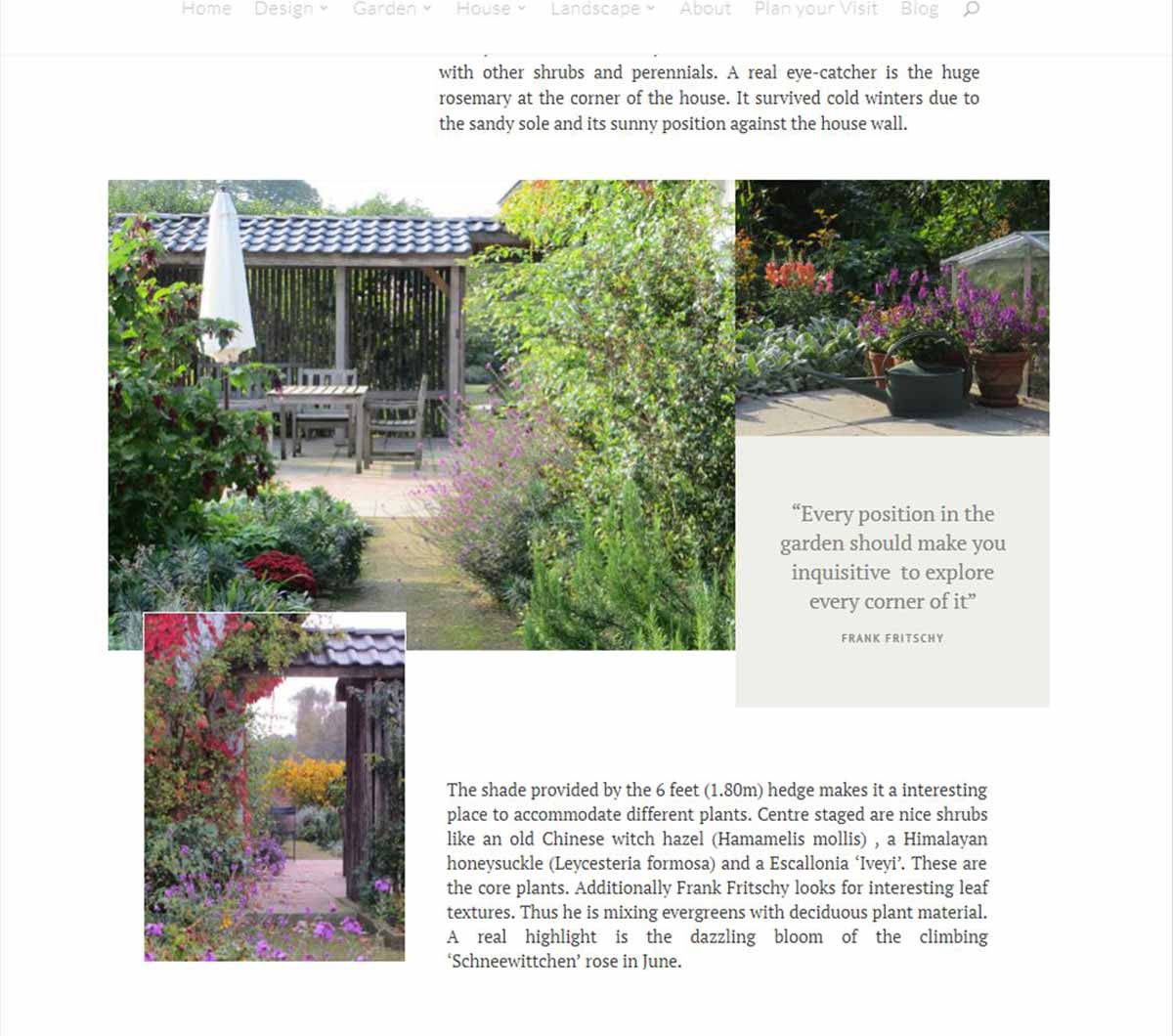 More links are added and I choose a bigger serif font to increase the readability
Finally, nature is also working on an update and most plants don't need so much time. Our winter jasmine (Jasminum nudiflorum) already showing its flowers. This lovely winter flowering shrub was already planted as we arrived here in Viller. It was planted in a sheltered but shady position and that's the reason why it stays low and only showing a few flowers. My advice is to plant the winter jasmine in a sunny sheltered position and it will grow to a 10 feet tall and wide shrub. Nice to hear that this plant is already naturalized in France.